Veterans Administration Caregiver Support
---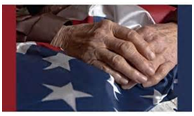 Caregiver Support
Asking for help isn't always easy – especially if you're not exactly sure what kind of support would be the best fit for your needs. Learn more about how VA's trained professionals can help you find the services and support that are right for you and the Veteran you care for.
Caregiver Support Line
VA's Caregiver Support Line is just a quick phone call away and can help you access services;
Connect you with the Caregiver Support Coordinator at a VA Medical Center near you; or
Just listen, if that's what you need right now.
If you're just getting started with VA, calling the Caregiver Support Line is a great first step to take to learn more about the support that's available to you.
VA's Caregiver Support Line
1-855-260-3274 toll-free
Learn more at: http://www.caregiver.va.gov.

Washington's Community Living Connections staff are available to help you explore your options to meet your current needs or create a plan for the future.
Connect now
Find your local Caregiver Support Coordinator
Find now
Find a local Service Officer or other Veteran Resource through the Washington State Department of Veterans Affairs (DVA):
Find now