Volunteerism and Civic Engagement
---
Volunteers improve the lives of millions of our nation's most vulnerable citizens by helping children learn to read, caring for seniors, rebuilding communities struck by disasters, helping veterans readjust to civilian life, and more. Persons of all ages and abilities can help make a difference in their own communities or even on a national or global level.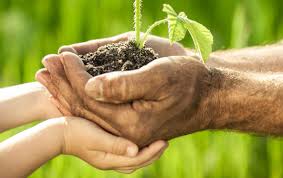 Volunteering can help you:
Meet new people.
Improve your health.
Learn or develop skills.
Teach your skills to others.
Build self-esteem and self-confidence.
Make important networking contacts.
Enhance your résumé
Gain work experience.
Feel needed and valued
Express gratitude for help you may have received in the past from an organization
Communicate to others that you are ambitious, enthusiastic and care about the community
Make a difference in someone's life
Improve the likelihood that a child will volunteer as an adult

You may be able to volunteer from home, by phone or from your computer.

Washington's Community Living Connections staff are available to help you explore your options to meet your current needs or create a plan for the future.
Connect now