Safety
---
Safety is important to everyone, but taking specific precautions becomes vital as memory loss progresses. By putting measures in place, you can prevent injuries and help the person with Alzheimer's, dementia or memory loss feel comfortable.
Wandering
Six in 10 people with Alzheimer's will wander. A person with Alzheimer's may not remember his or her name or address and can become disoriented, even in familiar places. Wandering among people with dementia is dangerous, but there are strategies and services to help prevent it.
Learn about Safety Devices in Washington State Available for People who Wander
There are programs with devices in Washington State designed to assist in the monitoring and return of those who wander.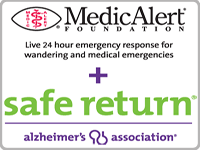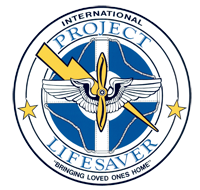 Project Life Saver is a radio transmitter tracking system used in the following Sheriffs Offices and Police Departments to safely return wanderers back to their homes: Adams County, Douglas County, Chelan Clark County, County, Cowlitz County, Ferry County, Grant County, Jefferson County, Lincoln County, Pacific County Fire Department #1, Whatcom County, Yakima County, the Burlington Police Department, and the Sequim Police Department.
Learn more about wandering!
In Home
People with Alzheimer's can live in their homes if safety measures are in place. You can adapt the home to support the person's needs.
Learn more about safety in the home for persons with Alzheimer's Disease or Dementia

Washington's Community Living Connections staff are available to help you explore your options to meet your current needs or create a plan for the future.
Connect now